The fun doesn't end when the sun goes down. From spooky ghost tours to public trials to concerts of 18th-century music, you'll find an array of nightly performances in the Historic Area.
Due to high demand, we encourage guests to purchase evening program tickets in advance. Please note: children under the age of 18 must be accompanied by a ticketed adult, and not all programs are appropriate for young children. Explore each program page to learn more.
Discounts on evening programs are available to all Annual, Good Neighbor, and Collegiate Pass holders. To receive that discount, pass holders must purchase tickets in person at any Colonial Williamsburg ticketing location, or by calling (888) 965-7254.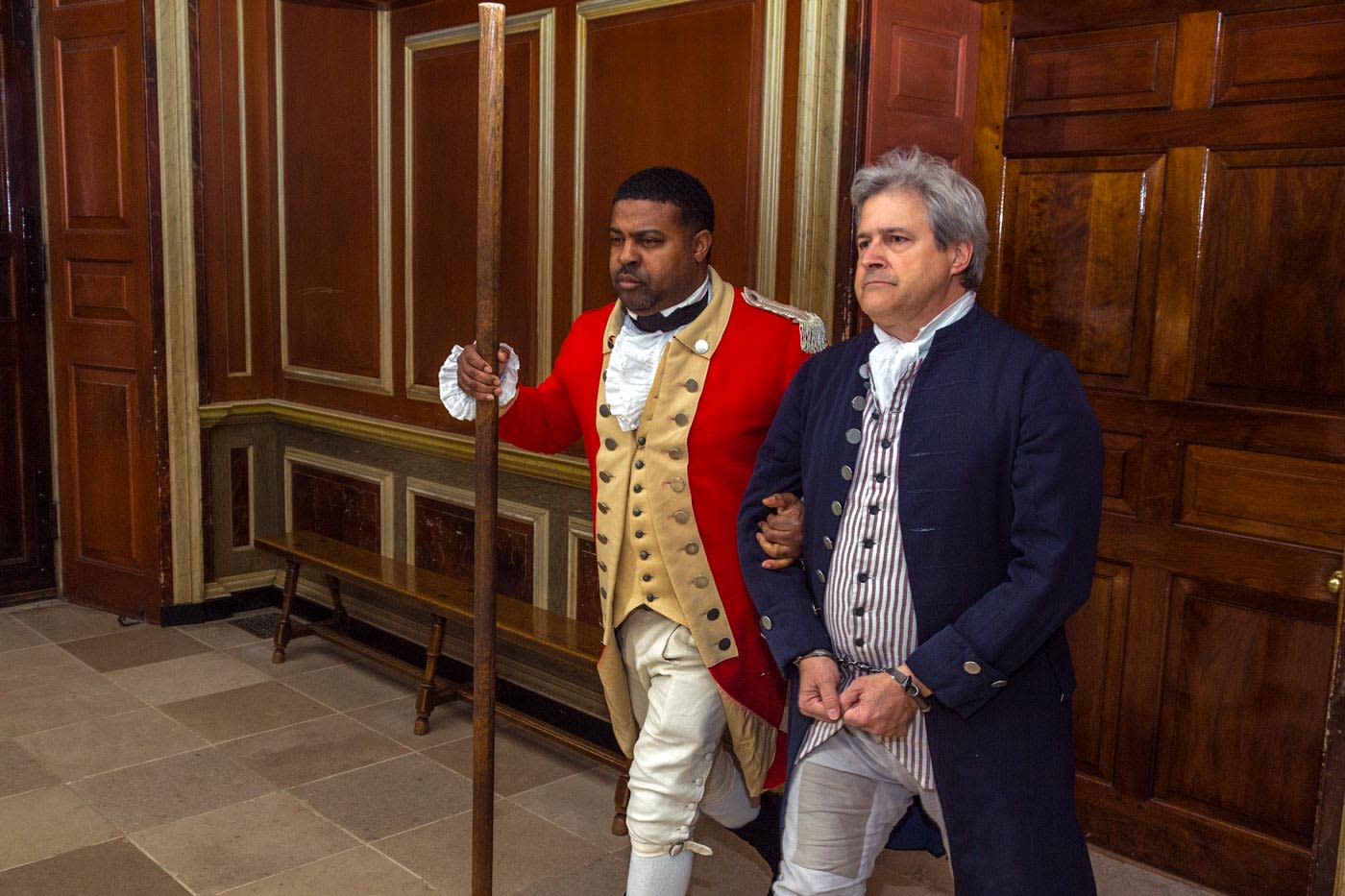 Trial of a Patriot
What if America's War for Independence had failed, and the leaders of the American Revolution were charged with treason? Find out in this alternative-history trial, where you question witnesses, weigh the evidence, and determine the fate of an American Patriot.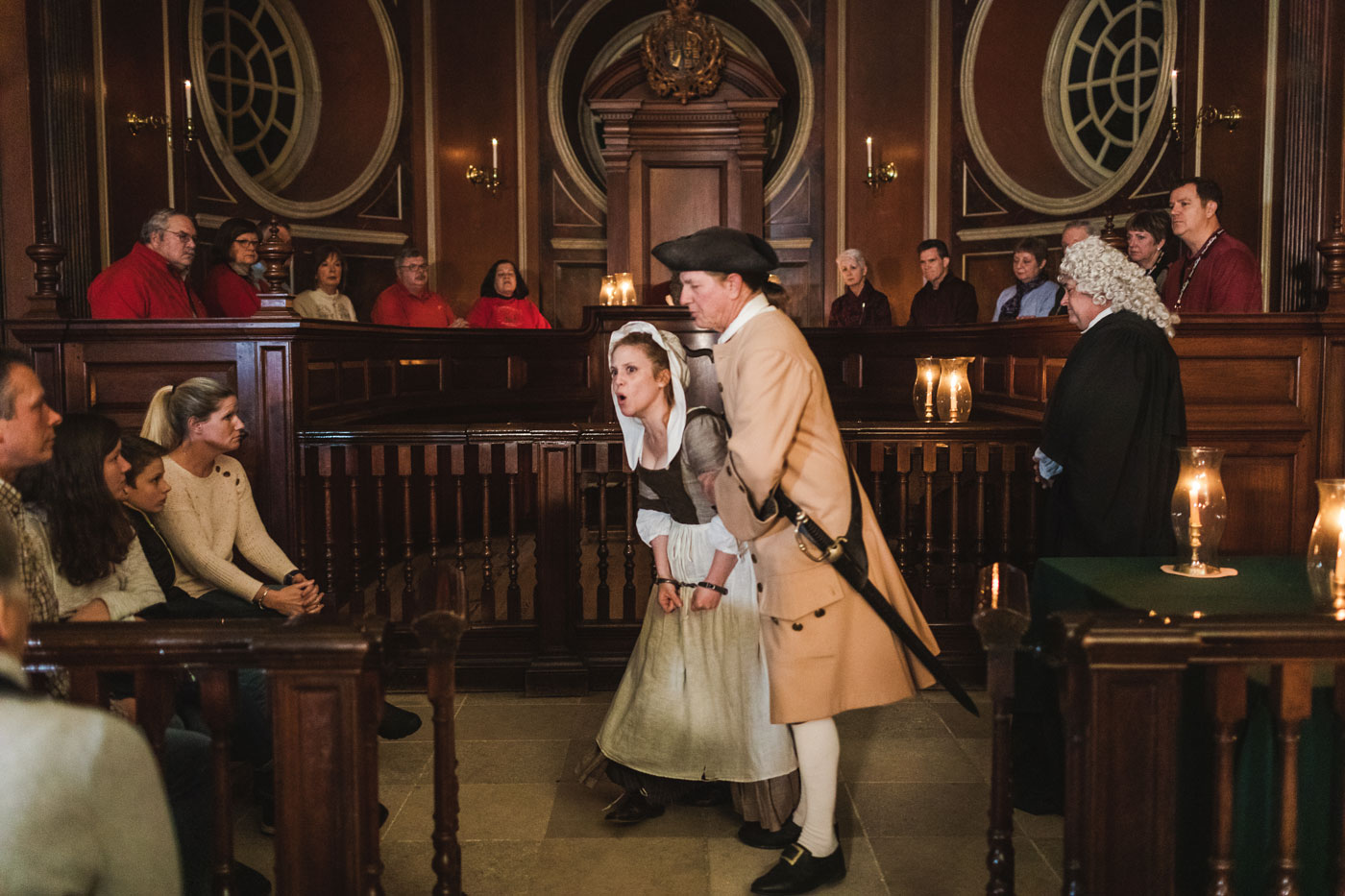 Cry Witch
You decide! Is Grace Sherwood a witch? Question witnesses. Weigh evidence. Finally, cast your vote for the guilt or innocence of "the Virginia Witch." Not appropriate for young children due to subject matter and intense emotion.